Introducing Final.
A credit card built for the 21st century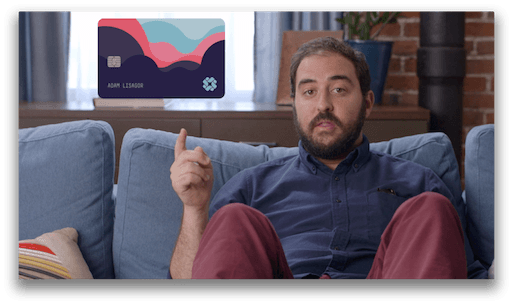 The credit card was broken.
We fixed it.
The next time you hear about a big credit card breach, you can relax.
Final eliminates the hassle associated with a cancelled card, fraud, or theft. Don't waste time re-establishing your payment relationships. Don't worry about missing important bills or about constantly checking your statement.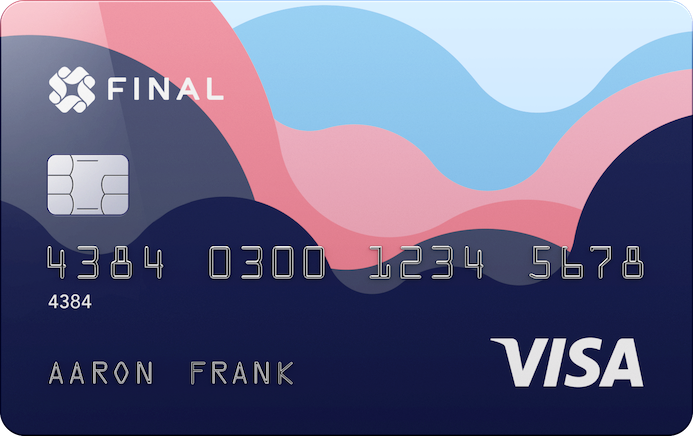 Final puts you in total payment control.
Final lets you give a unique credit card number to every merchant, or a disposable one-time use number for one-off purchases.
Tired of your monthly yoga pants subscription? Or a two-week "free" trial that lasted four months? Just deactivate that card number. It's that easy.
With Final, you can limit each merchant or subscription to a monthly amount. If the merchant attempts to go over that limit, you receive a push notification, keeping you in the loop. (Coming Soon)
Full transparency in your purchases.
With Final, because each merchant gets a unique virtual card, you know exactly who is charging you and when.
And with instant real-time receipts pushed to your phone, you'll never be left wondering if the charge matched what that restaurant server told you.
Use Final on any device, easily.
For online purchases, use the website to create a new number in one click and fill in the payment fields. Or, generate new numbers and purchase on your phone.
Want to use Final in a digital wallet? It works there, too. This way, you're never without a way to pay.
What people are saying about Final

@lzhang39
"@final is an amazing concept...especially in this age of the subscription craze."

@miksago
"Sick of having to find all those subscriptions and services with outdated credit card numbers? Get @Final"
@MktingHipster
"After the onslaught of breaches in the past 18 months, I think it may be time for a new kind of credit card"

@michaelschultz
"Wow, @Final feels like the future of credit card technology. Why am I just now hearing about this?"

@ivans_smirnov
"Called @citibank fraud department and was reminded how "efficient" they are. Save me, @Final!"
@mbrevoort
".@Final looks pretty promising! Recently lost my CC and months after still finding subscriptions failing w/ old num"

@RobbinsBrandon
"@final lost my wallet this past weekend. Oh how I wish I had Final! Canceling individual cards is such a hassle."
@charleshearn
"Thought of an idea for having more control over spending...turns out they're already doing it @Final. Looks cool"

@cdl
"You should all check out @final. Brilliant concept to help prevent credit card fraud that's now inviting users."

@bike
"sick of this. 3rd stolen credit card in 4 months. @Final can't get here soon enough. until then, cash + gift cards."

@heykathyong
"Sick of changing my cc#s after yet another hack so @final sounds bomb (tweeting to get ahead of every1 on line heh)"

@petedykstra
"Only 39,393 people ahead of me in line to get Final."

@JoshHighland
"This looks awesome! It generates a unique card numbers for every transaction. No more credit theft."

@coloradically
"Just saw my boss go through massive credit card fraud and immediatley signed up for final, you should too"

@kraigguffey
"Seriously folks - disposable credit card numbers - never fail victim to recurrent charges."

@kalivia
"I'm already a @Simple debit lover. Can't wait to shake up my cc banking with @Final! "